Lurid pulp novels about sex and…nurses? The stacked books can be used as a bookcase; the single books are only decorative.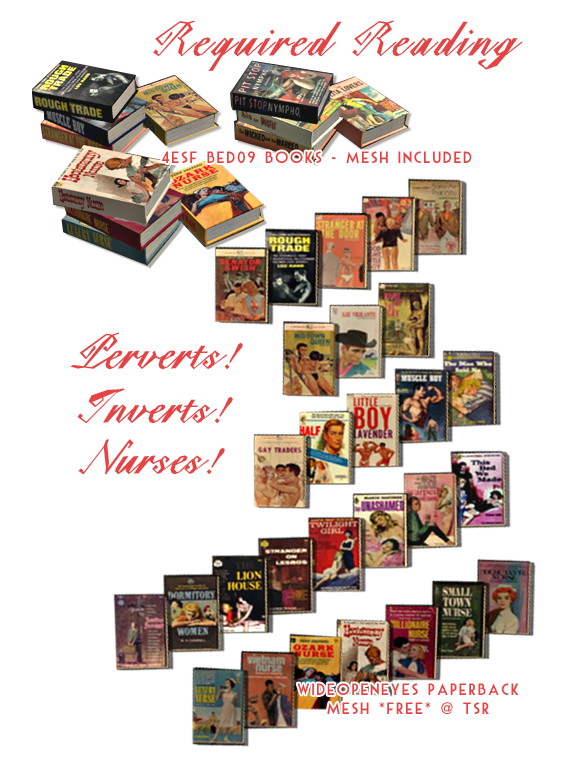 Although they're not as crisp as the stacked books, the single books don't look that blurry in game; I had some camera and lighting problems taking those shots.
DOWNLOAD 4ESF bed09 bookcase, including mesh: http://www.mediafire.com/?tbotx9mhwxj
DOWNLOAD wideopeneyes paperback RECOLORS: http://www.mediafire.com/?xqdis2dumxt
Get the mesh for the paperbacks at TSR: wideopen eyes paperbacks
The file is currently free, though that's likely to change. When that does happen, the file should be available in the booty.